Jedes Jahr im Februar feiern wir den Tag der Informatik. Das Netzwerkevent lädt alle Interessierten, RUB-Mitglieder, Partner der Fakultät und natürlich Fakultätsmitglieder herzlich ein, sich einen Nachmittag lang ganz der Informatik zu widmen.
Forschende der Fakultät präsentieren in spannenden Kurzvorträgen unterhaltsam und verständlich den aktuellsten Stand ihrer Forschung. Im Anschließenden Get-Together können Sie sich mit den Vortragenden und anderen Teilnehmenden austauschen, vernetzen und Schnittpunkte zu Ihrem Interessensgebiet entdecken.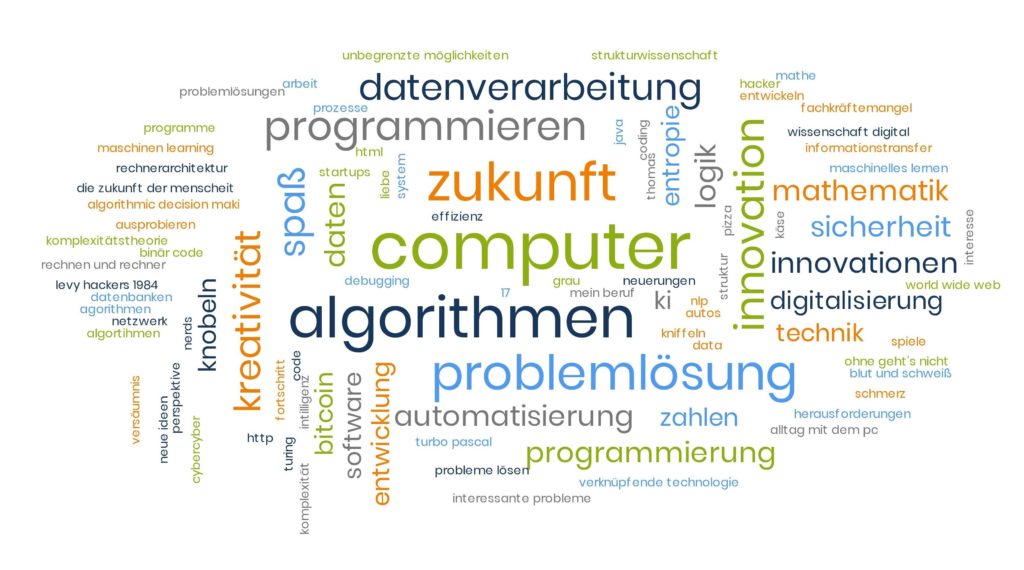 Big Brother no more: Mitigating against Adversarial Wireless Sensing
Dr. Veelasha Moonsamy, Akademische Rätin
Wireless radio channels are known to contain sensitive information about the surrounding propagation environment, which can be extracted using well-established wireless sensing methods. Thus, today's ubiquitous wireless devices (e.g., IoT) are attractive targets for passive eavesdroppers to launch reconnaissance attacks. In particular, by overhearing standard communication signals, eavesdroppers can obtain estimations of wireless channels, which then give away sensitive information about indoor environments. For instance, adversaries can infer human motion from wireless channel observations, therefore, allowing them to remotely monitor premises of victims.
In this talk, I will present IRShield, a novel countermeasure leveraging the technology of intelligent reflecting surfaces (IRS). IRShield is designed as a plug-and-play, privacy-preserving extension to existing wireless networks and is capable of obfuscating wireless channels.
Integrative Responsible Computing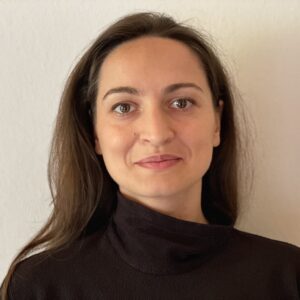 Approaches to responsible computing often focus on certain angles: algorithmic interventions, data investigations, or policy recommendations. Using various findings from our work on operationalizing responsibility concepts, I will discuss the need for and the challenges of integrative approaches to responsible computing. The talk will explore some of the complex interrelations between algorithms, data, human factors, and policy.
Was kann eigentlich KI? - Warum Siri keinen Kuchen backt
Prof. Dr. Tobias Glasmachers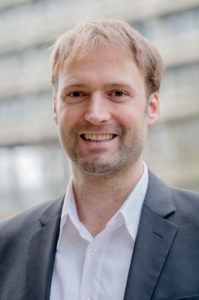 Künstliche Intelligenz, oder kurz KI, kann erstaunliche Dinge: Sie schlägt menschliche Weltmeister in Schach und Go, sie malt fotorealistische Bilder und schreibt Texte über alle nur erdenklichen Themen. Dabei wird leicht übersehen, dass sie viele Dinge überhaupt nicht kann: Sie hilft nicht im Haushalt, und sie verliert haushoch gegen jeder Kindermannschaft im Fussball. In diesem Vortrag sehen wir uns an, wie KI funktioniert, welche Aufgaben für KI einfach und welche schwierig sind, und warum das so ist.
Trustworthy Federated Learning
Dr. Michael Kamp, Gruppenleiter Trustworthy Machine Learning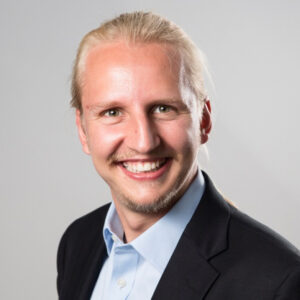 Machine Learning is taking the world by storm and its use in critical applications requires trustwothy methods. Almost all theory and methods, however, are inherently flawed in such a basic way that it prevents them from being used in practice. Unlike what most papers assume, in many applications (e.g., autonomous driving, industrial machines, or healthcare) it is impossible or hugely impractical to gather all data into one place. Besides the sheer size of data, the main factor preventing its centralization is data privacy and security. Federated learning offers a solution: models are trained only locally and combined to create a well-performing joint model – without sharing data. This, however, compromises model quality and could still infringe data privacy. Ensuring data privacy and giving a guarantee on the model quality and training efficiency is a huge undertaking. In this talk, I will explain federated learniing and the challenge of trustwortyness, and explore challenges and open problems.
Reconstructing Cryptographic (McEliece) Keys from Partial Information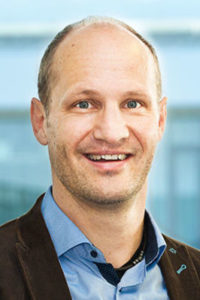 Many cryptographic implementations leak via so-called side-channel attacks information about the utilized secret key. In this talk we address the question which amount of information is required to efficiently recover a complete secret key. Interestingly, some schemes are far less vulnerable (like discrete logarithm based schemes) to secret key reconstruction than others (like RSA), for which only a small fraction allows for complete recovery.
So-called post-quantum secure schemes are widely believed to be resistant against secret key reconstruction. We heavily question this belief by showing an efficient reconstruction of McEliece keys given about a quarter of their bits.
Anmeldungen sind jetzt abgeschlossen