Mailing Address
Ruhr-Universität Bochum
Fakultät für Informatik
Lehrstuhl Quantum Information (Postfach 10)
Universitätsstr. 150, 44801 Bochum, Germany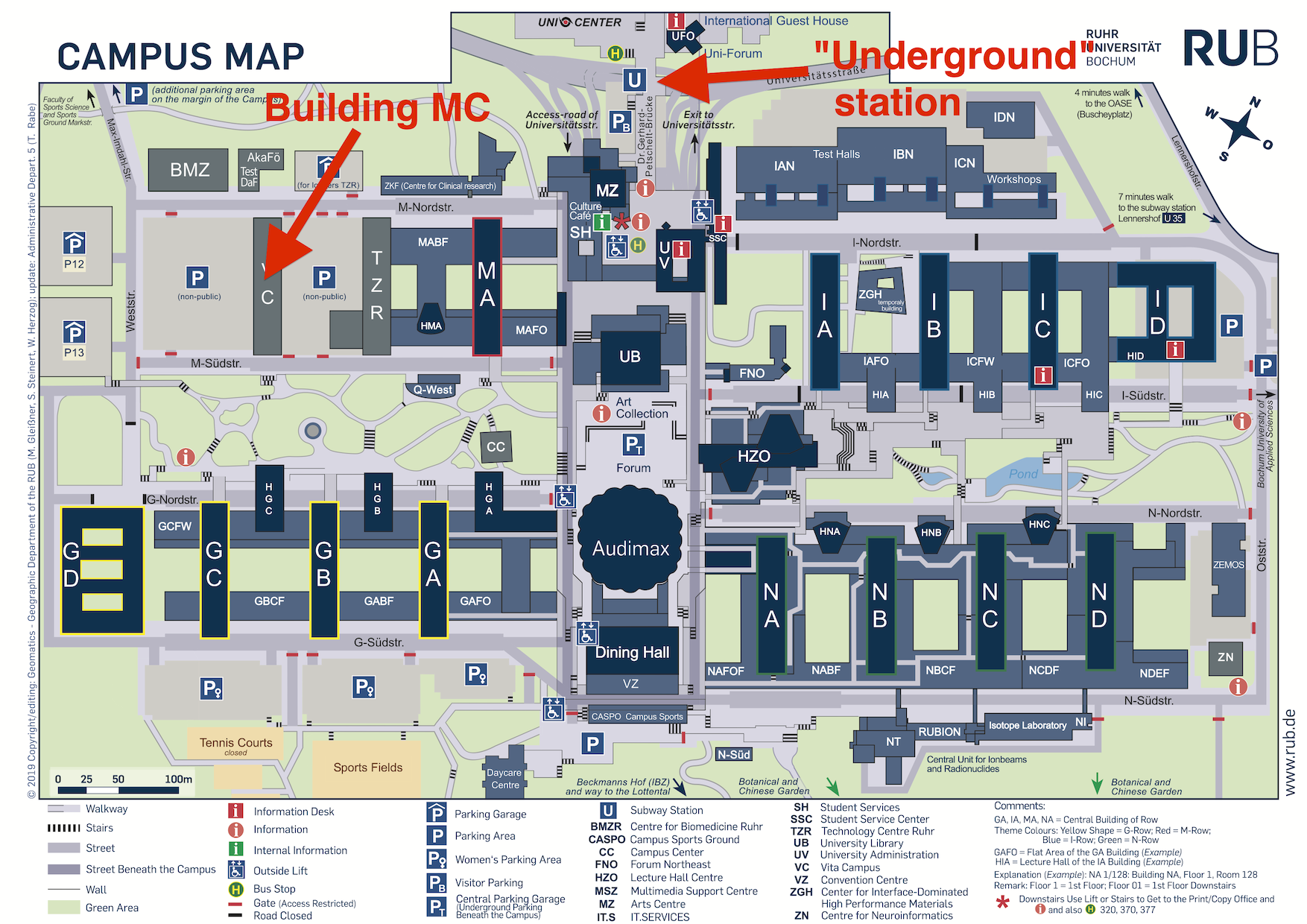 INFORMATION FOR VISITORS: 
From Bochum Main Station: Follow the "U" signs and take underground line U35 (CampusLinie) in direction Bochum Hustadt, until you arrive at stop Ruhr-Universität. On workdays, the U35 departs every five minutes; it takes about 10 minutes to reach the university.
For further information, please see here.