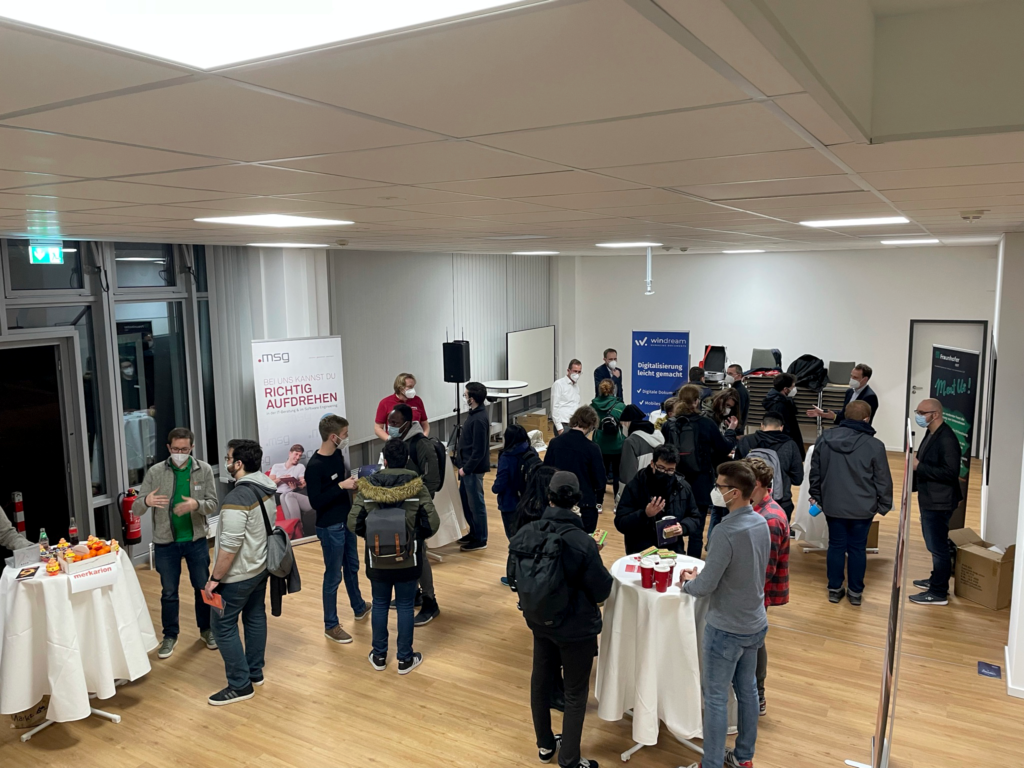 The first IT.Connect starts with over 150 participants
In line with the launch of the new Faculty of Computer Science at the Ruhr University Bochum, a new event format was also created: IT.Connect – the company contact fair for academic IT professions. The fair celebrated its premiere on November 17 and 18 with over 150 participants, including over 120 students – first online, then in the new building of the Faculty of Computer Science.
With the IT.Connect, the ITS.Connect, which is the trade fair for jobs in IT security and which has already been established since 2008, gets its sister event for the entire field of computer science.
The Digital Pitch Day kicked off the event on November 17. Eleven companies from the IT industry were given the opportunity to present themselves online to students in five-minute presentations and convince them to visit them in the subsequent break-out sessions. Here, the company representatives were also available to answer all questions regarding tasks, working methods and entry opportunities.
On November 18, the event continued with the Bits&Burgers trade fair day. Students and company representatives were invited to the campus under strict hygiene measures to exchange ideas and network over burgers and drinks. This gave students the opportunity to deepen their impressions from the previous day and to hold personal discussions. Bits&Burgers was opened by a short lecture on the topic of secure digitalization. During the meal break, the Open Space of the faculty building was transformed into a small exhibition hall, where booths were canvassed, information gathered and contacts exchanged until the evening.