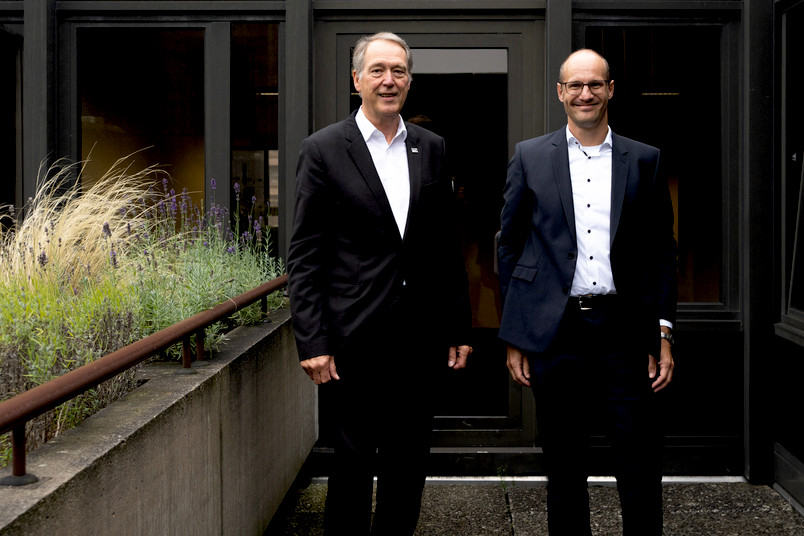 "This is a crucial moment"
01.09.2021 | News | written by Jens Wylkop

For the first time since 1985, RUB is setting up a new faculty. Computer science is thus given a new significance as a focus of study and research.
"This is a crucial moment – and of great importance for our university," says Rector Professor Axel Schölmerich. "By setting it up it in an own, new faculty, we are raising the visibility of one of our profile areas of research in a significant way." For the first time since the current faculty structure was established in 1985, Ruhr-Universität Bochum (RUB) is setting up a new faculty. The Faculty of Computer Science will officially start its work on 1 October 2021. Professor Alexander May has now been appointed as the Founding Dean.
"We are delighted that not only the participating disciplines and institutions have taken the step towards establishing this faculty, but that the entire university has supported this move. Everyone acknowledges the immense importance of computer science for our campus and supports it wholeheartedly," says Chancellor Dr. Christina Reinhardt.
Tightly interlinked and effective degree programmes
"We are particularly pleased for our students, as the foundation of the faculty will unite three extraordinarily strong and closely interlinked degree programmes in computer science, applied computer science and IT security under one roof," says Founding Dean May. "Already, the graduates of these degree programmes are highly sought after on the job market, and the quality and range of education will benefit significantly from the merger."
Here you get to the news article.